Immersive Summer Camping Adventure Across the USA
Embark on a one-of-a-kind, immersive summer camping adventure across the USA, filled with unique experiences that highlight local wildlife, history, and culture. In this incredible journey, you'll explore natural wonders, meet amazing creatures, and dive deep into the rich history that shaped this great nation.
Day 1: Start in Yellowstone National Park, Wyoming
Kick off your summer camping adventure in the Yellowstone National Park. Explore geothermal features like the iconic Old Faithful Geyser and Grand Prismatic Spring. At night, camp under the stars at the Madison Campground.
Day 2: Wildlife and History in Grand Teton National Park, Wyoming
Discover breathtaking mountain landscapes and local wildlife in Grand Teton National Park. Visit the Craig Thomas Discovery and Visitor Center to learn about the park's history and ecology. For a touch of culture, explore the Mormon Row Historic District before setting up camp at the Jenny Lake Campground.
Day 3: Native American History at the Crazy Horse Memorial, South Dakota
Witness the world's largest mountain carving at the Crazy Horse Memorial. Learn about Native American history and culture at the Indian Museum of North America. Camp nearby at the Custer State Park.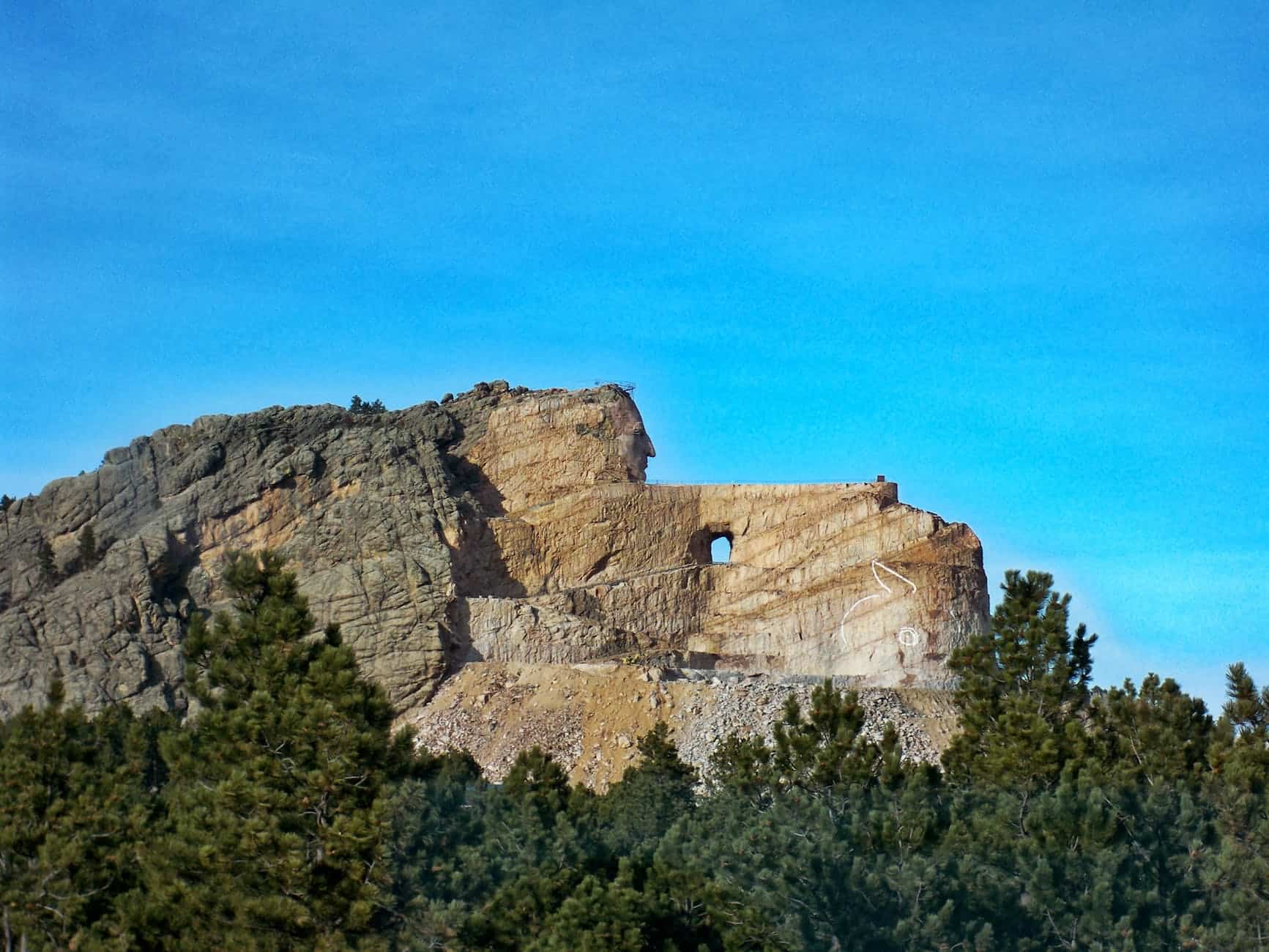 Day 4: Iconic American Landmark at Mount Rushmore, South Dakota
Visit the iconic Mount Rushmore and learn about the four presidents immortalized in stone. Explore the Sculptor's Studio and the Lincoln Borglum Visitor Center. Camp at the Horse Thief Lake Campground.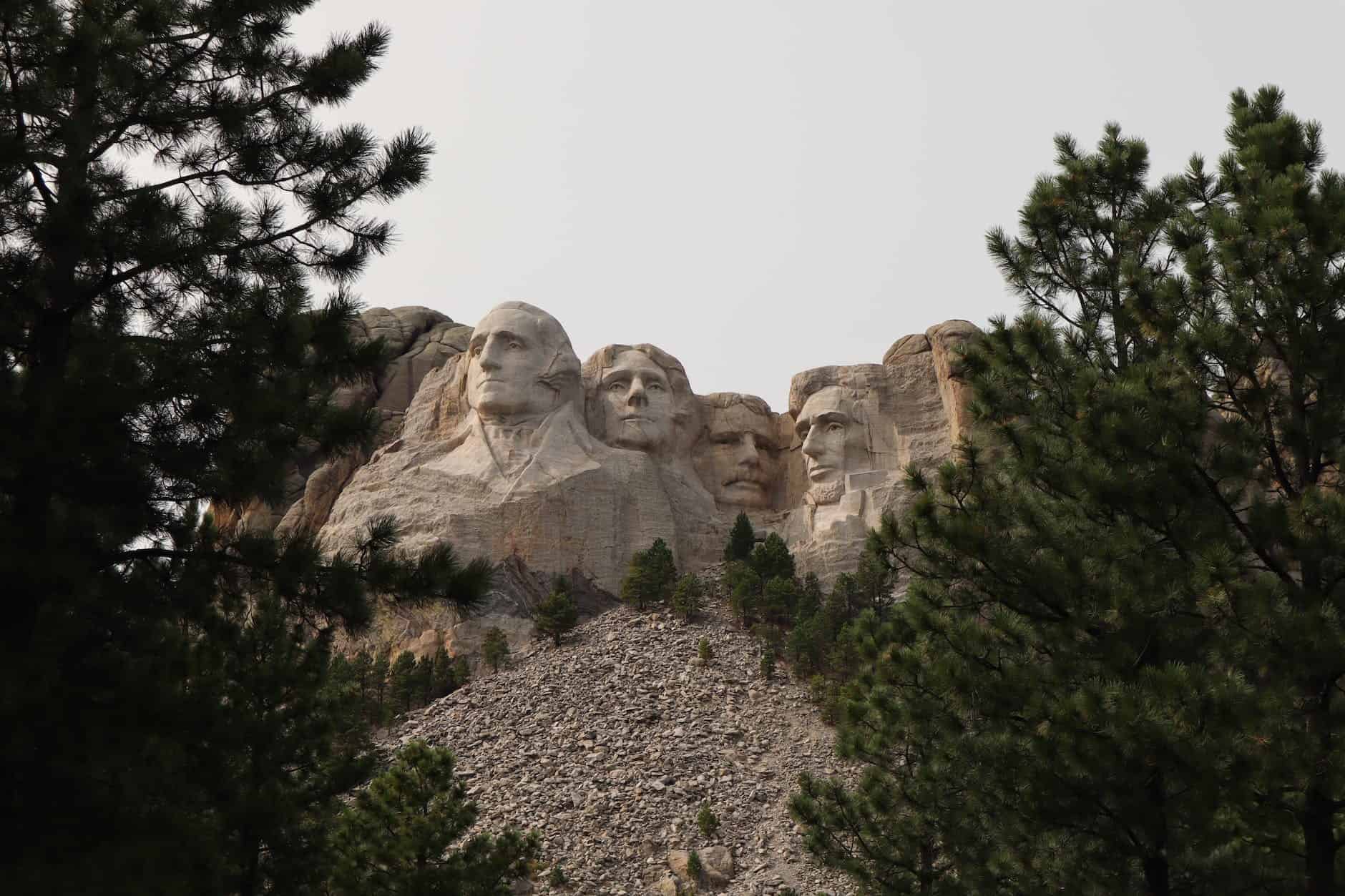 Day 5: Unique Wildlife in Badlands National Park, South Dakota
Experience the dramatic landscapes and unique wildlife of Badlands National Park. Look out for bison, bighorn sheep, and prairie dogs. Visit the Ben Reifel Visitor Center for park information and camping options.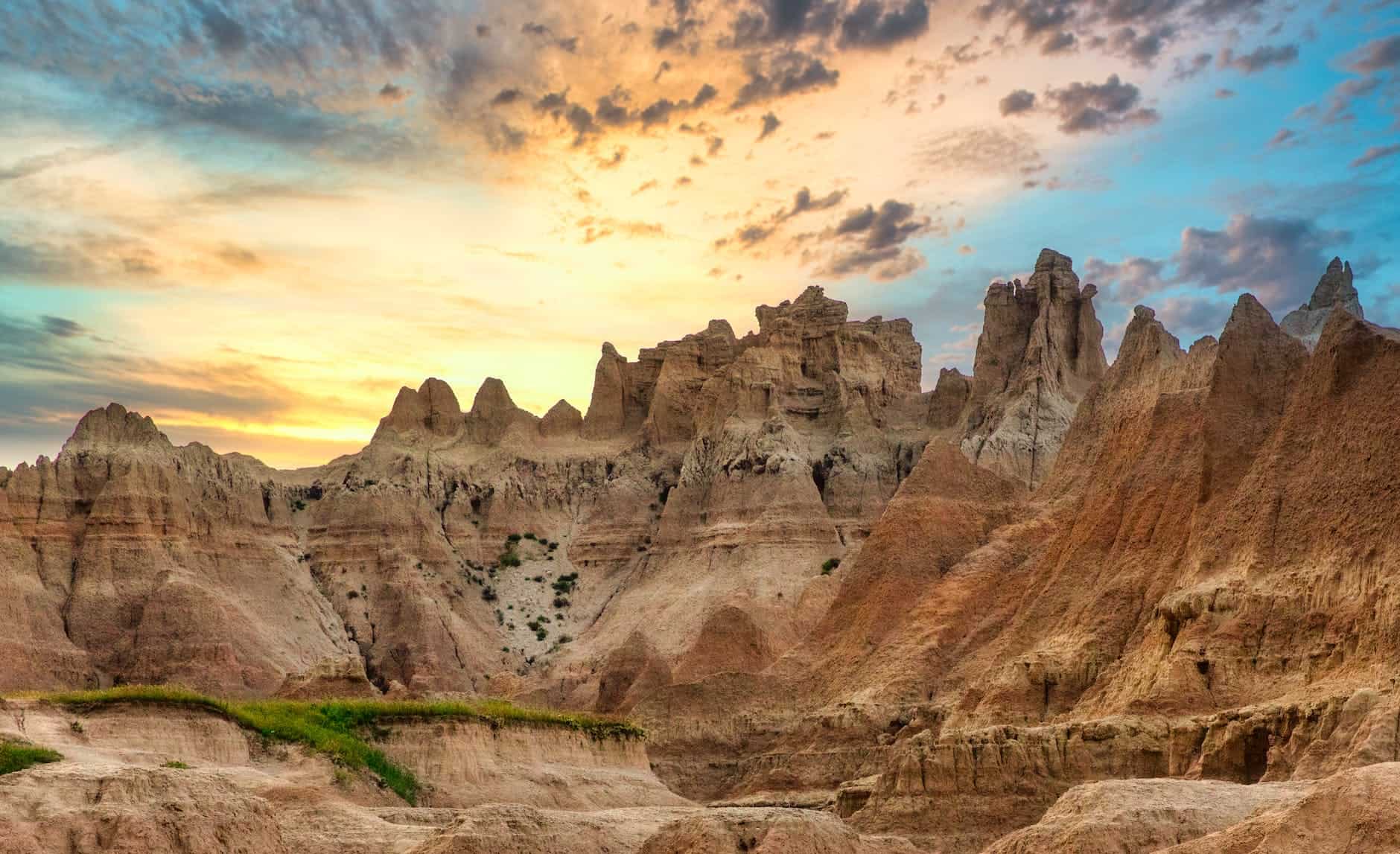 Day 6: Native American Culture at the Taos Pueblo, New Mexico
Immerse yourself in Native American culture at the Taos Pueblo, a UNESCO World Heritage Site. Learn about the history and daily life of the Tiwa tribe. Camp at the nearby Taos Valley RV Park and Campground.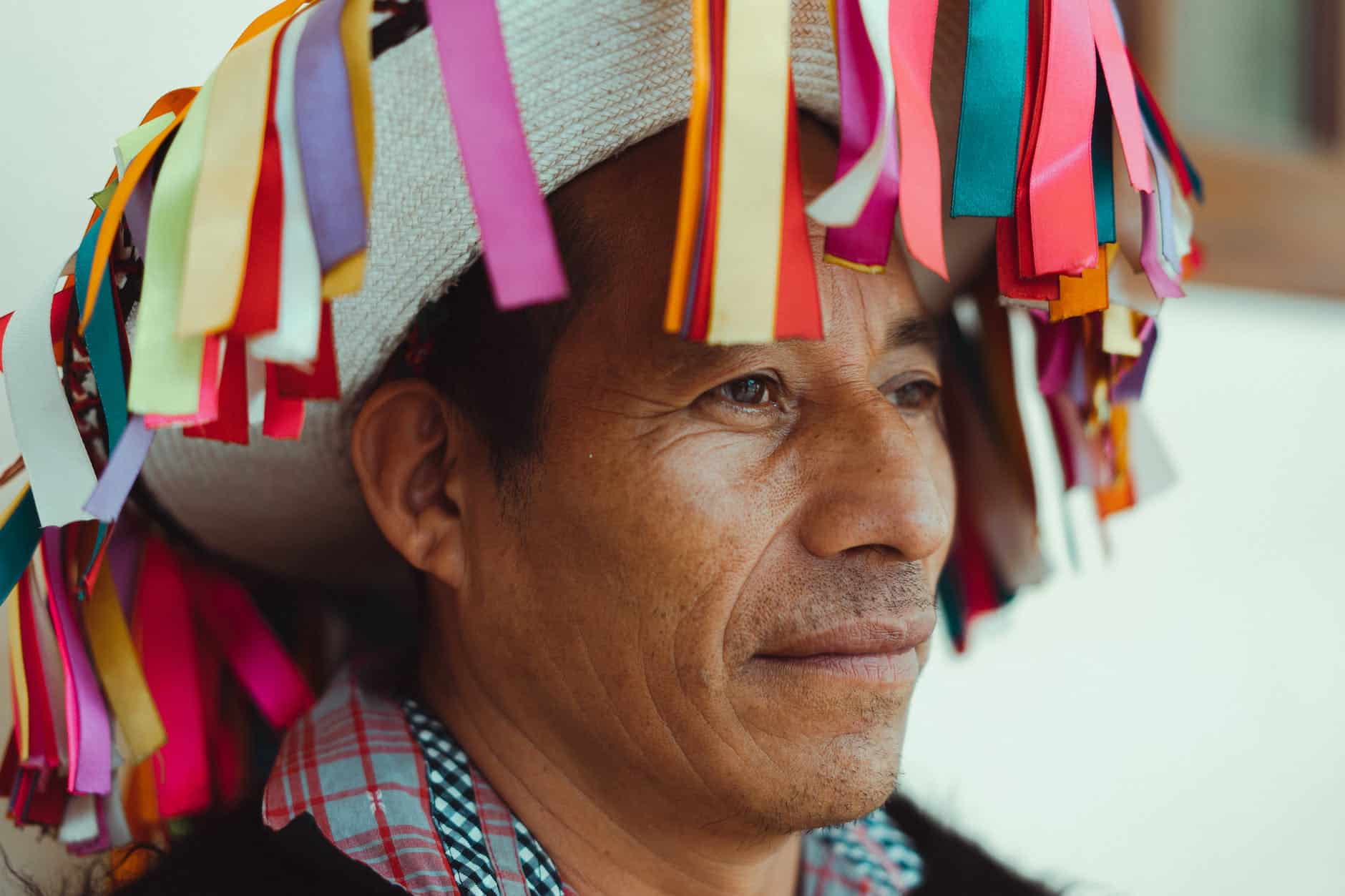 Day 7: Mysteries of the Grand Canyon, Arizona
Explore the awe-inspiring Grand Canyon. Hike along the South Rim for stunning views, or take a guided ranger program to delve into the canyon's geology, ecology, and history. Camp at the Mather Campground.
Day 8: Hollywood Glamour in Los Angeles, California
Experience the glitz and glamour of Hollywood in Los Angeles. Walk the Hollywood Walk of Fame, visit the TCL Chinese Theatre, and explore the Hollywood Museum. Enjoy a night of urban camping at the Dockweiler RV Park.
Day 9: Marine Life Adventures in Monterey Bay, California
Discover the wonders of marine life in Monterey Bay. Visit the Monterey Bay Aquarium or embark on a whale watching tour. Camp nearby at the Veterans Memorial Park Campground.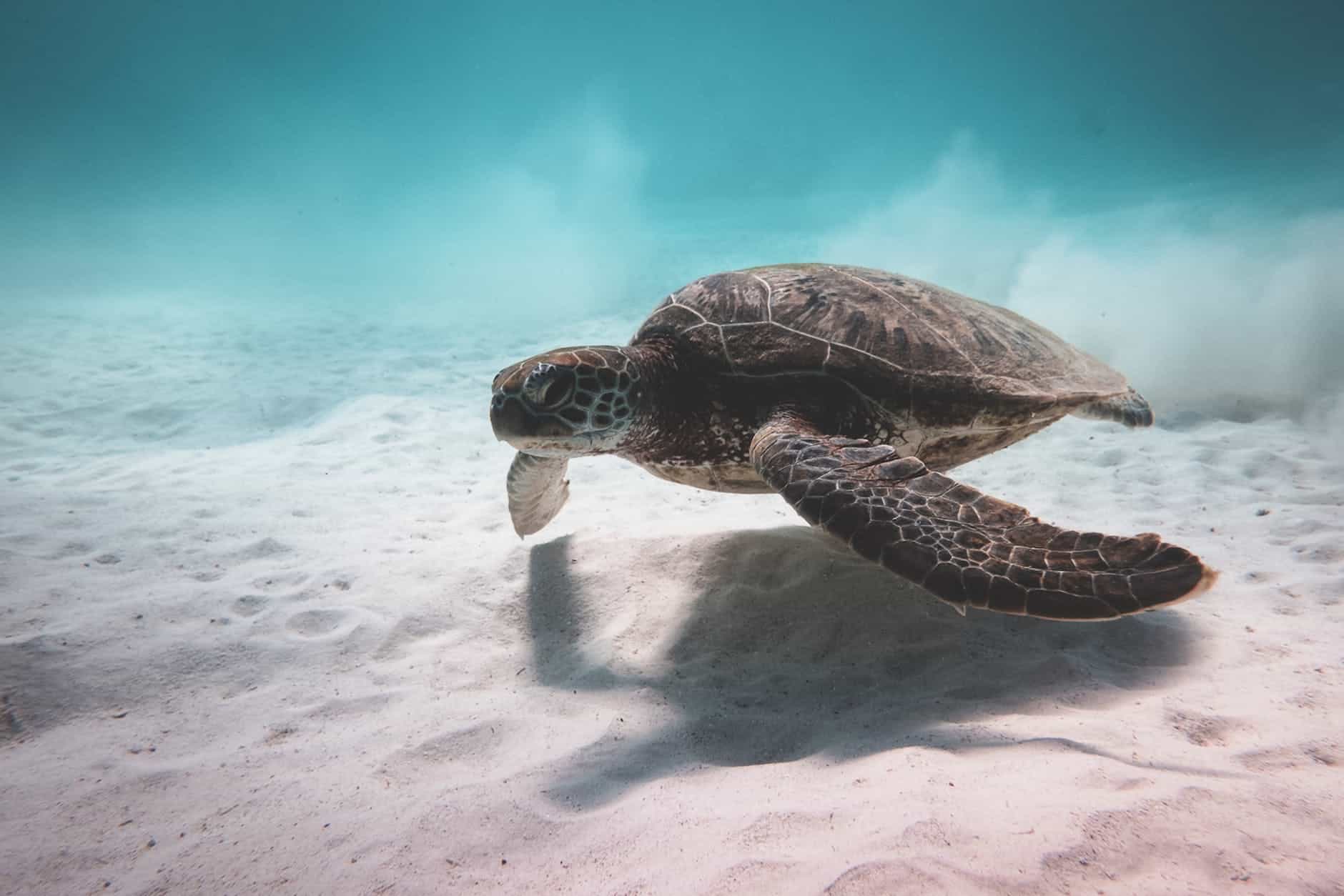 Day 10: Majestic Redwoods in Redwood National Park, California
Wrap up your summer camping adventure among the towering redwoods in Redwood National Park. Explore the Lady Bird Johnson Grove or hike the Fern Canyon Trail. Visit the Thomas H. Kuchel Visitor Center for park information and camping suggestions. Set up camp at the Jedediah Smith Campground for your final night under the stars.
Recap: Summer Camping Adventure Across the USA
In this 10-day immersive summer camping adventure, you will:
Witness the wonders of Yellowstone National Park
Explore the beauty of Grand Teton National Park
Delve into Native American history at the Crazy Horse Memorial
Marvel at the iconic American landmark, Mount Rushmore
Immerse yourself in Native American culture at the Taos Pueblo
Uncover the mysteries of the Grand Canyon
Experience Hollywood glamour in Los Angeles
Discover the marine life in Monterey Bay
Stand among the majestic redwoods in Redwood National Park
This epic road trip perfectly balances adventure, wildlife encounters, history, and culture. With a well-planned itinerary and carefully chosen camping spots, this immersive summer camping adventure will provide memories to last a lifetime. Happy camping!
Eco-Futuristic Summer Camping Experience: Revolutionizing the Industry with Sustainable Technology
Discover the ultimate eco-futuristic summer camping experience in the USA, designed to leave a minimal environmental footprint while maximizing your connection with nature.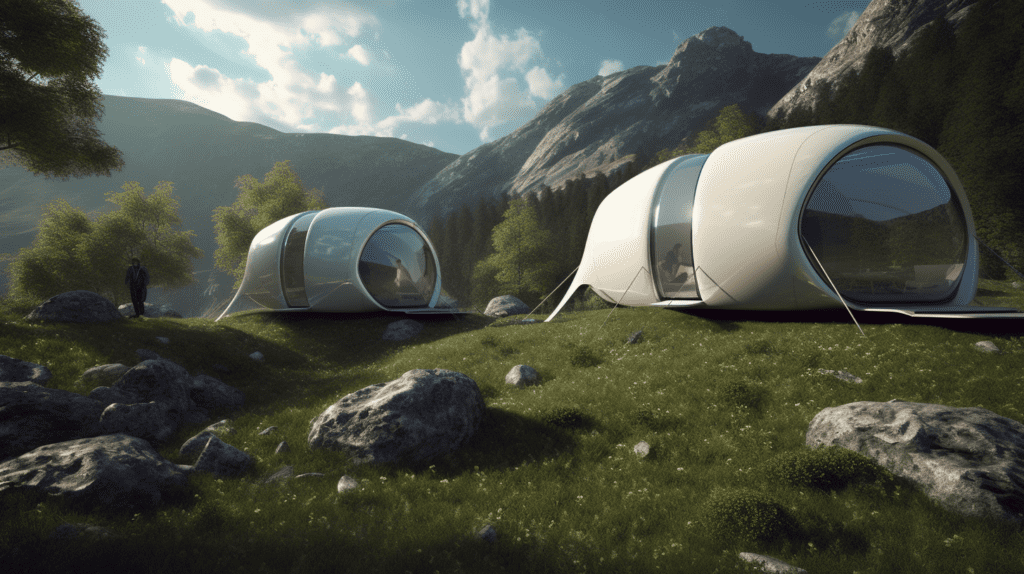 This sustainable and innovative camping experience combines cutting-edge technology, environmentally-friendly practices, and luxurious amenities to create the perfect eco-friendly getaway. Stay ahead of the curve and explore the future of camping with our unique fusion of green technologies, energy-efficient designs, and eco-conscious philosophies.
Top Features
Solar-Powered Eco-Lodges
Stay in our luxurious, energy-efficient eco-lodges, powered by state-of-the-art solar panels. These lodges offer all the modern amenities you need while utilizing renewable energy, ensuring a minimal environmental impact. Wake up to breathtaking views of nature while knowing you're contributing to a greener future.
Zero-Waste Campsites
Practice sustainable living with our zero-waste campsites, designed to minimize waste and promote recycling. Each campsite comes equipped with recycling stations, compost bins, and eco-friendly products to help you maintain a clean and green camping experience.
Smart Water Management
Conserve water and minimize waste with our innovative water management systems. Our eco-campsites feature rainwater harvesting, greywater recycling, and water-efficient fixtures, ensuring you can enjoy a guilt-free, eco-conscious getaway.
Electric Vehicle (EV) Charging Stations
Travel in style and sustainability with our on-site electric vehicle charging stations. These stations support a range of EV models, allowing you to power up your vehicle while enjoying the serene natural surroundings.
Green Adventure Activities
Explore the great outdoors with our curated selection of eco-friendly adventure activities. From guided nature walks and wildlife spotting to sustainable fishing and kayaking, there's something for everyone in our green activity lineup.
Environmental Education Programs
Learn about environmental conservation and the importance of sustainability with our on-site educational programs. Led by knowledgeable staff, these programs aim to inspire campers of all ages to adopt a more eco-conscious lifestyle.
Local and Organic Dining
Savor delicious, farm-to-table meals at our on-site dining facilities. We prioritize locally-sourced, organic ingredients and environmentally-friendly practices to provide you with an unforgettable culinary experience.
Digital Detox Zone
Unplug and recharge in our designated digital detox zone, where you can reconnect with nature without the distractions of modern technology. This tranquil space encourages mindfulness and relaxation, promoting a deeper connection with the natural world.
Additional Features
Sustainable Transportation Options
Promote green travel by offering sustainable transportation options to and from the campsite. Partner with local eco-friendly transportation providers, such as electric shuttles and bike rental services, to encourage campers to reduce their carbon footprint while exploring the area.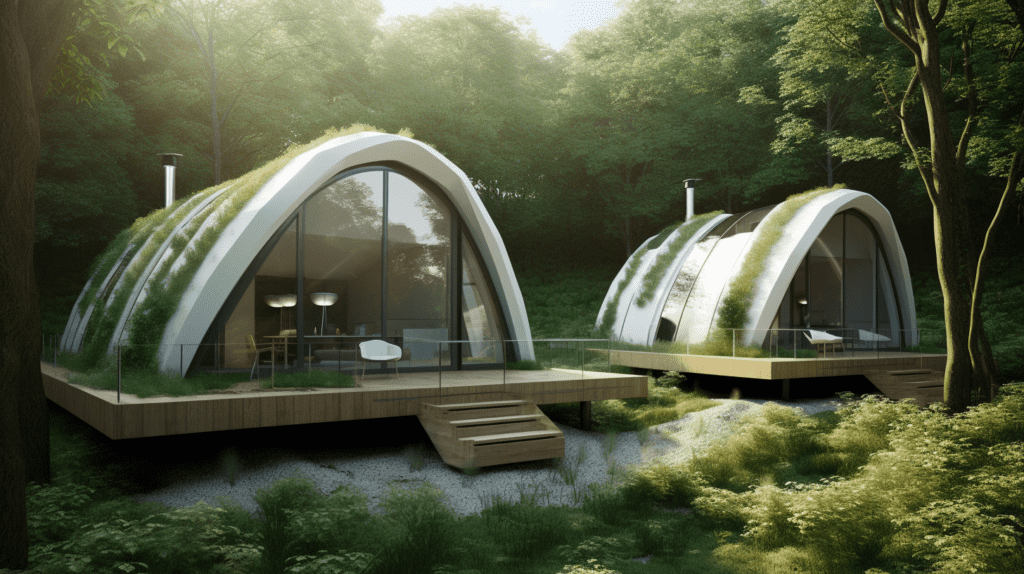 Carbon Offset Programs
Help campers offset their carbon emissions by partnering with reputable carbon offset programs. By supporting reforestation, renewable energy, or other climate-positive initiatives, guests can contribute to combating climate change and making their camping trip more sustainable.
Biodegradable Products and Eco-Friendly Materials
Provide campers with biodegradable products and eco-friendly daily-use materials, such as toiletries, tableware, and bedding. This reduces waste and helps raise awareness about the importance of using environmentally responsible products.
Natural Resource Conservation Initiatives
Implement on-site conservation initiatives to protect and preserve the surrounding natural resources. These initiatives may include erosion control measures, native species planting, and habitat restoration projects to ensure a thriving ecosystem for future generations.
Supporting Local Communities
Collaborate with local communities and businesses to promote sustainable tourism and support the local economy. This can include sourcing food and supplies from nearby farmers and artisans, as well as partnering with local guides and experts for workshops and activities.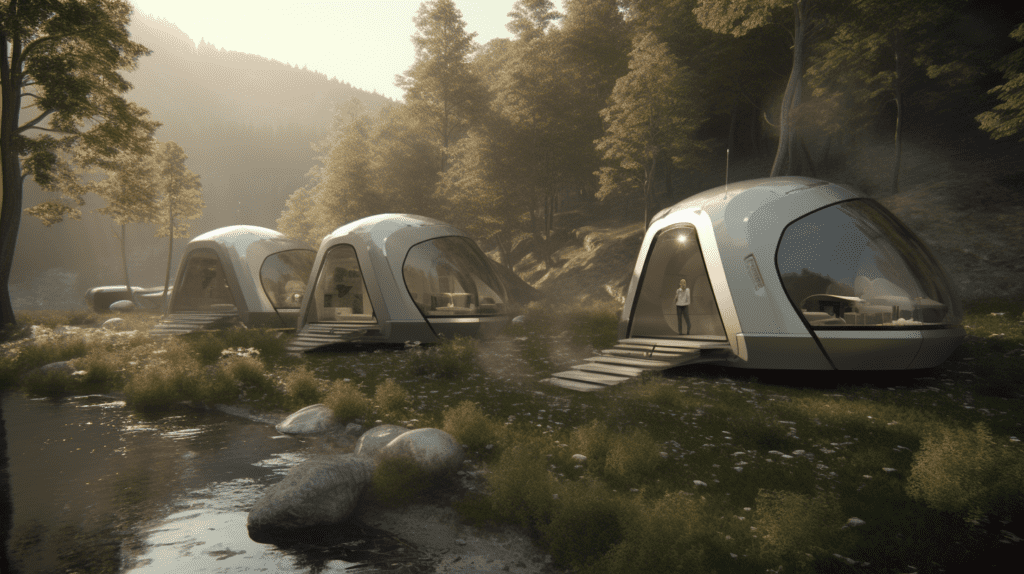 Responsible Wildlife Interactions
Educate campers on responsible wildlife interactions and establish guidelines for observing and interacting with animals in their natural habitat. This will help protect the wildlife and ensure a safe, enjoyable experience for all campers.
Eco-Conscious Landscaping and Site Design
Incorporate eco-conscious landscaping and site design into the campgrounds, using native plants, permeable surfaces, and other sustainable design elements to minimize the environmental impact and blend seamlessly with the natural surroundings.
Conclusion
Experience the future of camping with our eco-futuristic summer camping experience in the USA. Our fusion of sustainable practices, cutting-edge technology, and luxurious amenities offers a unique opportunity to explore the great outdoors while minimizing your environmental impact. Join us in revolutionizing the camping industry and creating a greener future for all.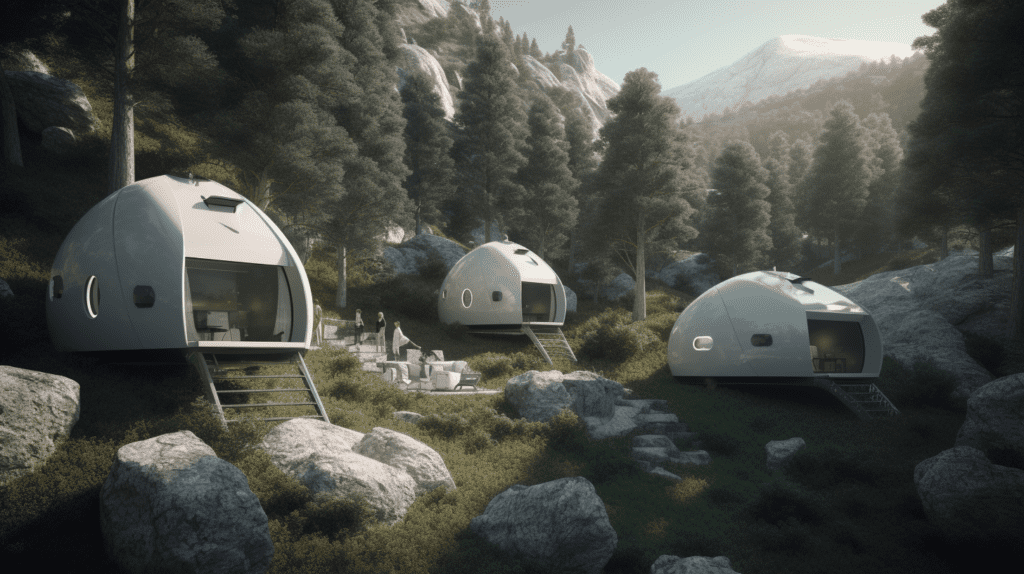 The eco-futuristic summer camping experience offers a comprehensive approach to sustainability and environmental stewardship. By incorporating these additional features and practices, campers can enjoy a truly green getaway while making a positive impact on the planet. Together, we can revolutionize the camping industry and inspire others to embrace a more eco-conscious lifestyle.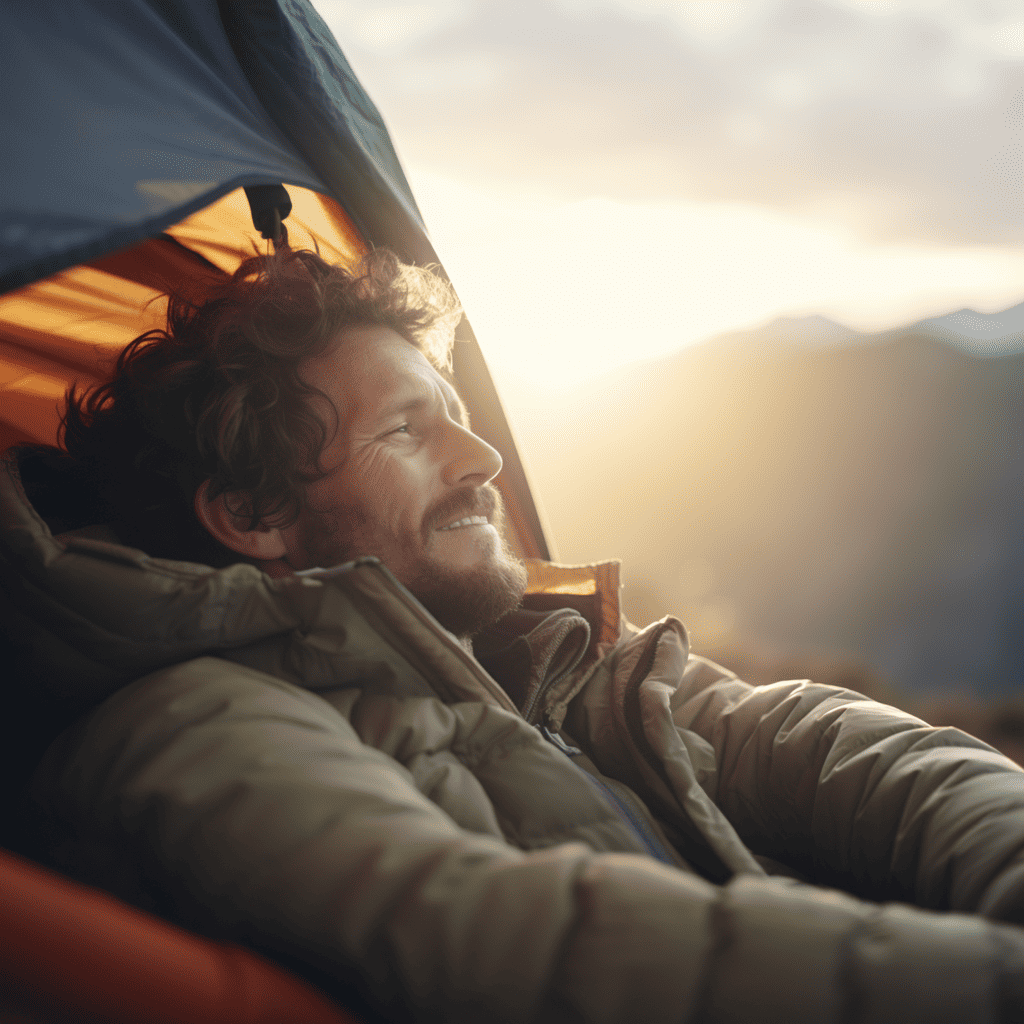 Jason is the author of Laienhaft, a blog for all things outdoor and camping. If you're looking for the best tent to take on your next camping trip, or need some advice on how to get started with recreational camping, Jason has you covered. He's also an expert on survival skills – if you're ever lost in the wilderness, he's the guy you want to find!
Top Outdoor Challenges and Team-Building Activities for a Memorable Summer Camping Trip in the USA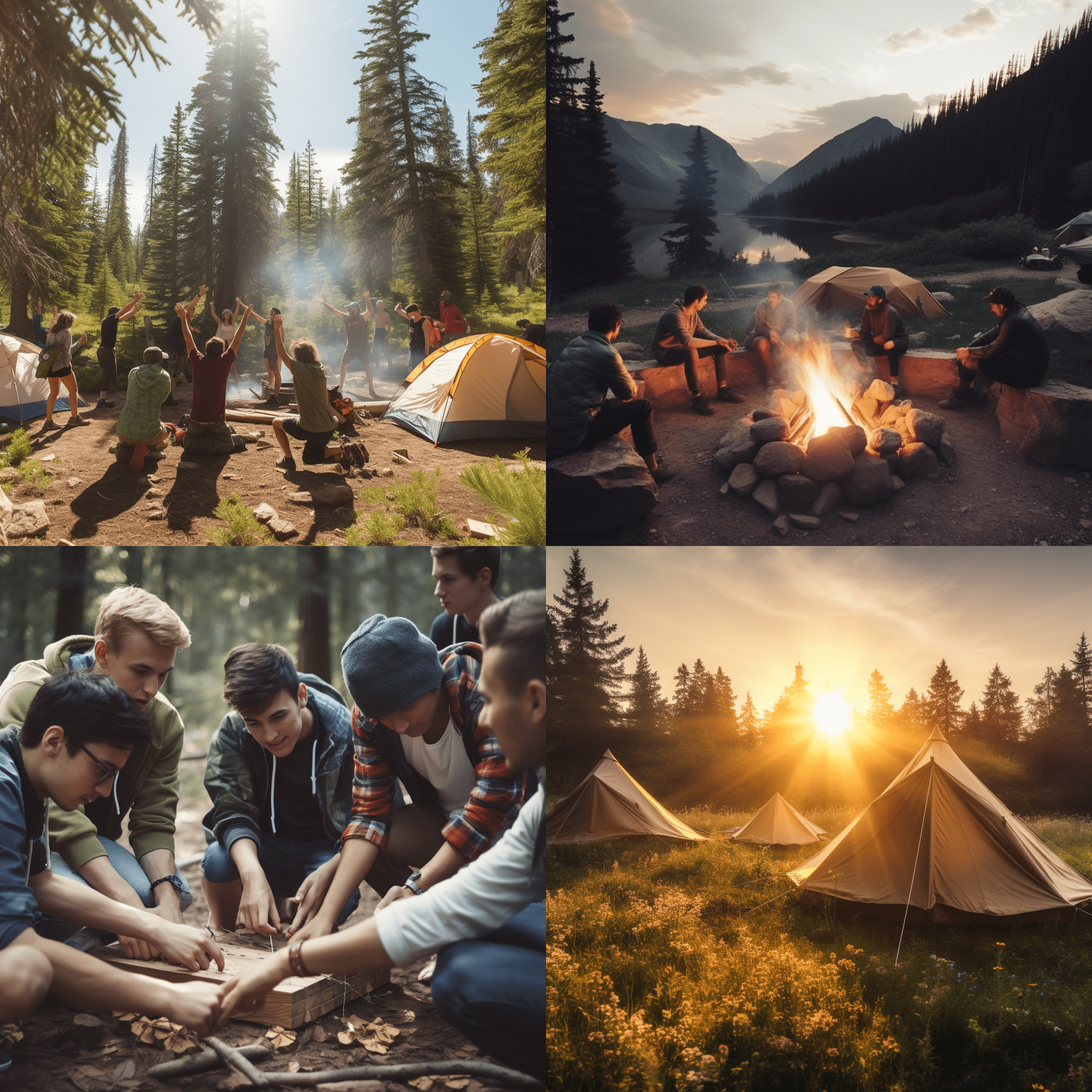 Discover the ultimate collection of outdoor challenges and team-building activities designed for diverse campers during their summer camping trip in the USA.
This guide will help campers promote environmental stewardship, foster collaboration, and encourage personal growth through exciting and engaging activities.
1. Eco-Scavenger Hunt: Embrace Your Inner Environmentalist
An eco-scavenger hunt is a fun way to learn about the local environment while working together as a team. Campers will be divided into groups and given a list of natural items to find, such as native plants, animal tracks, or interesting rocks.
Campers should only take pictures of their findings to promote environmental stewardship and not disturb the natural surroundings.
2. Leave No Trace Relay Race: Race to Preserve Nature
This relay race will help campers understand the importance of following Leave No Trace principles while camping. Teams will race against each other to complete a series of tasks that demonstrate proper camping ethics, such as packing out trash, respecting wildlife, and minimizing campfire impact.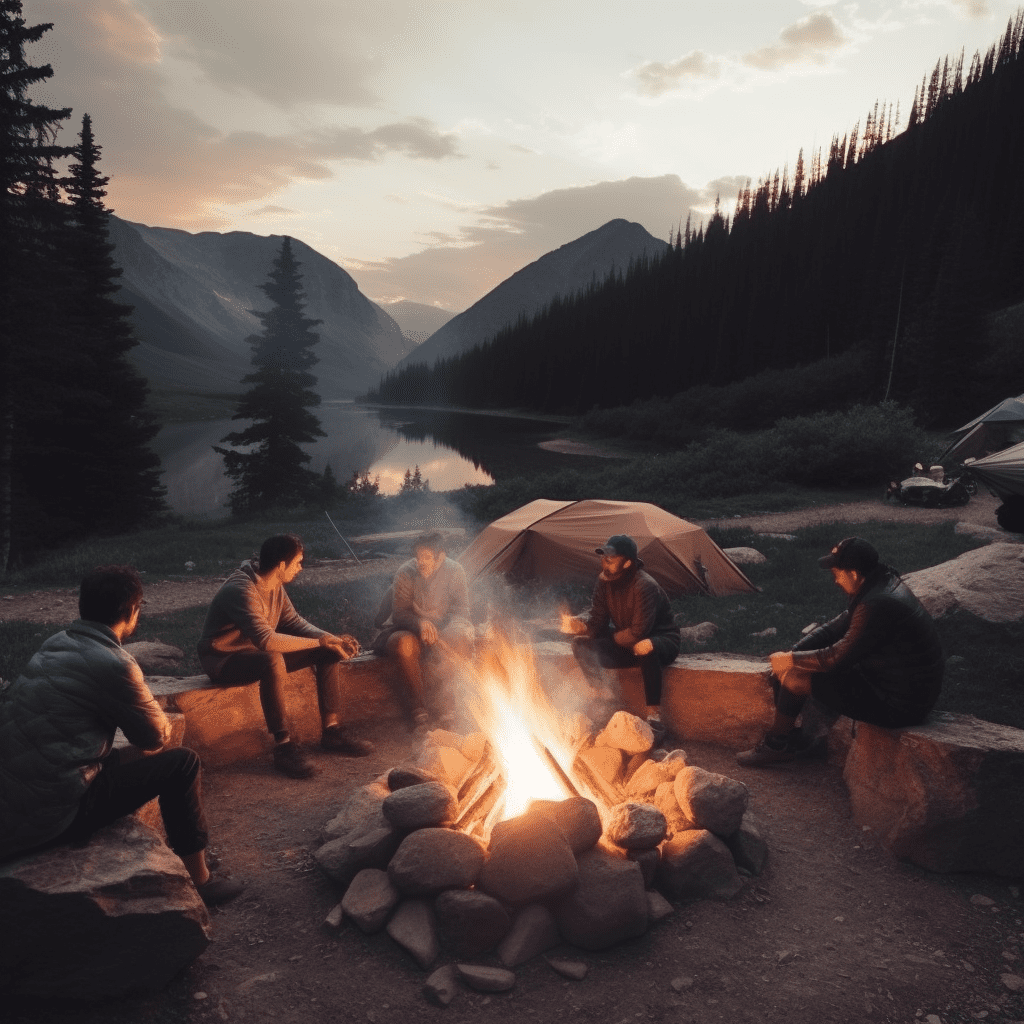 The first team to complete all tasks while adhering to Leave No Trace principles wins.
3. The Survival Challenge: Unleash Your Inner Bear Grylls
Campers will split into teams and face a series of survival challenges, such as building a shelter, starting a fire without matches, and purifying water. Team members must work together, utilizing their individual strengths and problem-solving skills to complete each task.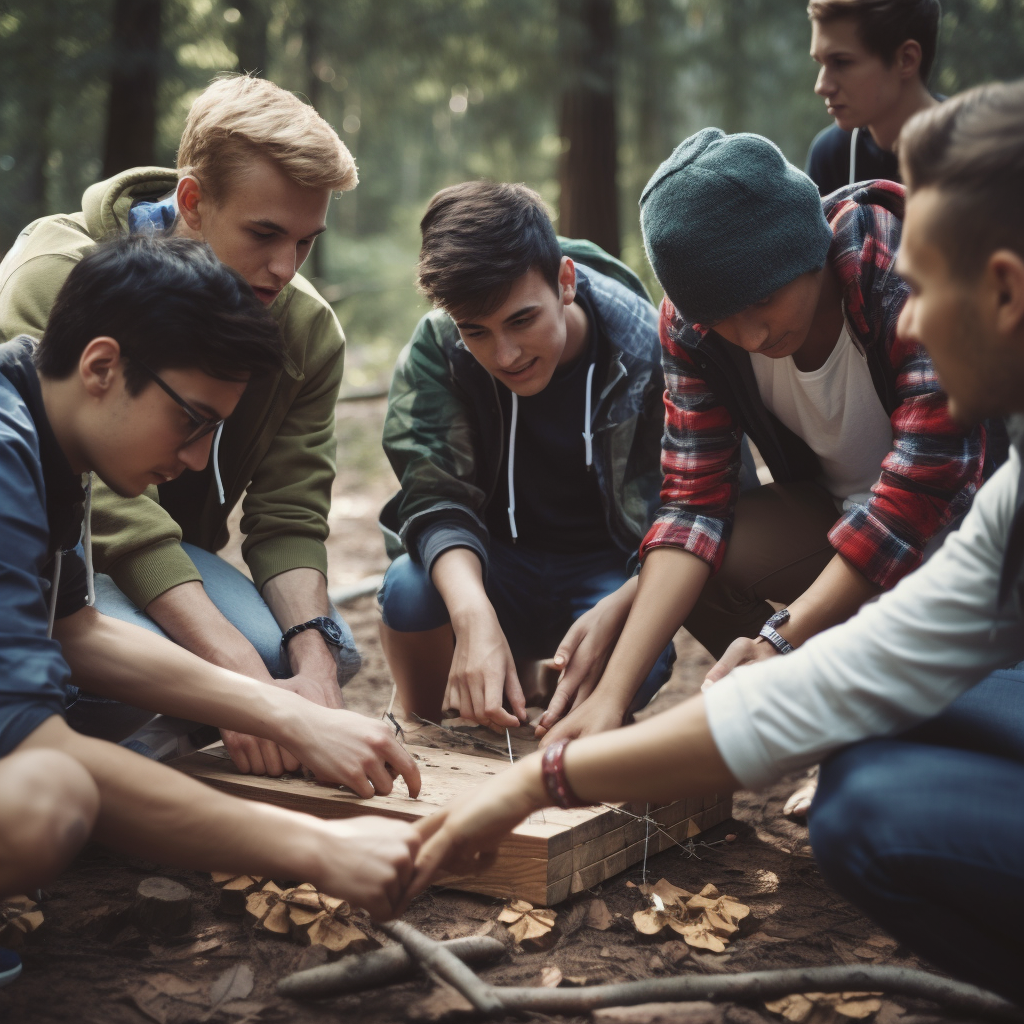 The team that completes all challenges in the shortest time wins.
4. Nature's Architects: Building Eco-Friendly Structures
Campers will collaborate to build a small, eco-friendly structure using only natural materials found in the surrounding area, such as branches, leaves, and stones. Teams will need to think creatively and communicate effectively to construct a sturdy and sustainable structure. The most innovative and environmentally friendly design wins.
5. The Trust Hike: Forge Bonds Through Trust and Communication
Campers will be paired up in this activity, with one person being blindfolded and the other acting as their guide. The sighted camper must lead their blindfolded partner through a designated trail using only verbal instructions. This activity will help campers develop trust, improve communication skills, and overcome personal fears or limitations.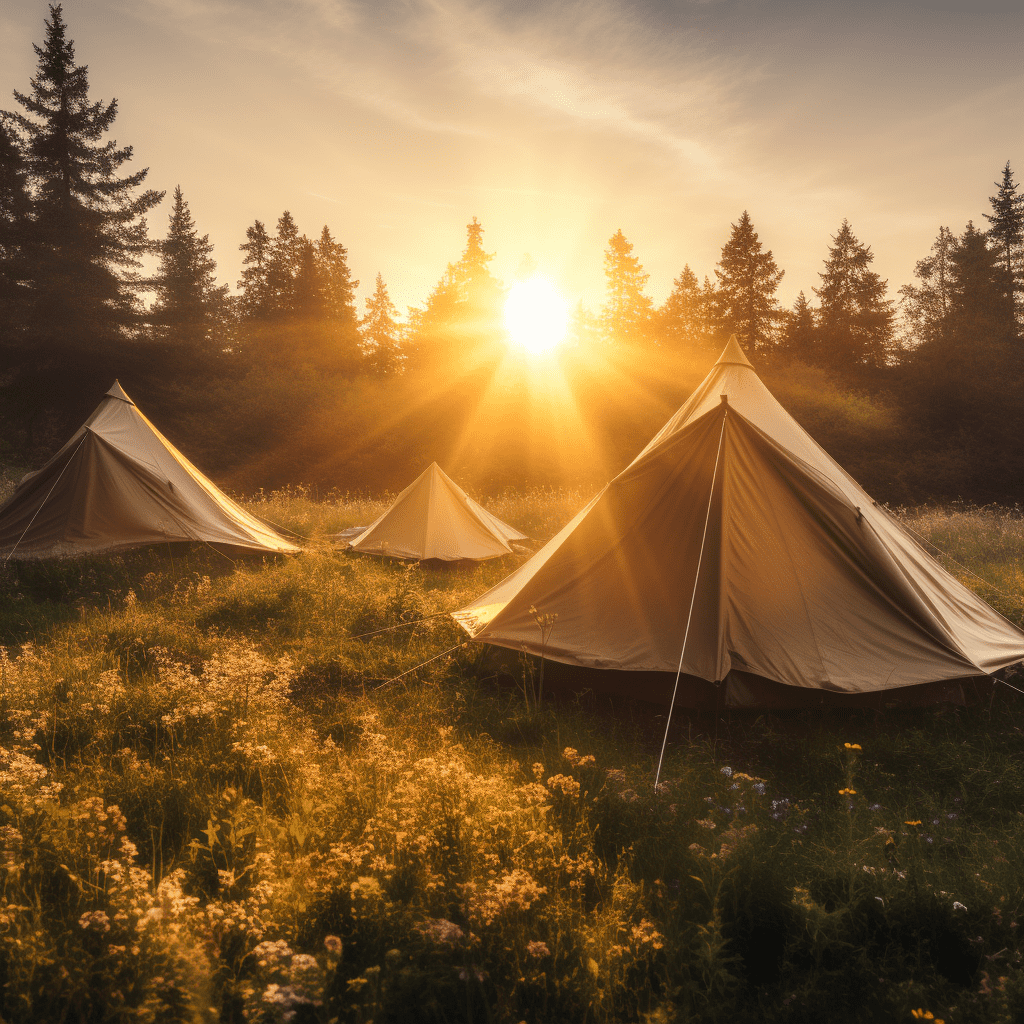 These outdoor challenges and team-building activities will make your summer camping trip unforgettable and foster a deep appreciation for nature, promote teamwork, and inspire personal growth. So, gather your camping buddies and embark on a transformative adventure in the great American outdoors!
Laienhaft Acquires Infos-Campings.Com Domain – Our Joined Way Forward to Experience Outdoor, Camping, and Making Friends and Live the Experience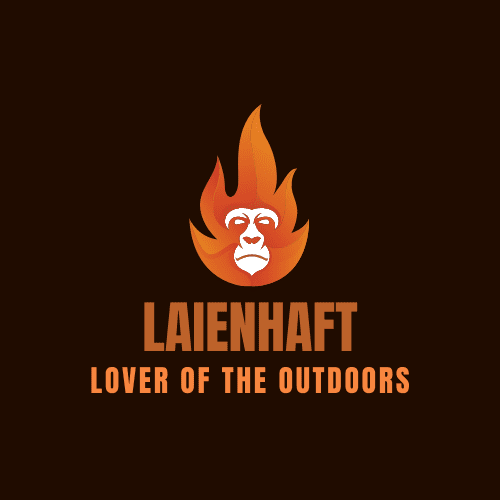 We here at Laienhaft love your feedback and welcome you to our joined way forward to experience outdoor, camping, and making friends and live the experience. Through our website, you can book a tour, find a friend or family member to join in on the fun, leave us a review, or just contact us with any questions. We look forward to hearing from you and hope to see you soon on one of our amazing trips! Thanks for choosing Laienhaft!
Laienhaft Acquires Infos-Campings.Com Domain
Laienhaft is proud to announce the acquisition of infos-campings.com domain. The website is a very popular domain in the camping and outdoors industry, with a loyal following of readers.
Laienhaft is committed to providing the best possible camping experience for all of our customers, and we believe that this acquisition will help us to better serve the needs of campers. We are welcoming the infos-campings.com domain reader and look forward to continuing to provide the high-quality content that they have come to expect from us.
Our Joined Way Forward to Experience Outdoor, Camping, and Making Friends and Live the Experience
Have a question about the great outdoors? We've got you covered! Here at Laienhaft, we are dedicated to providing answers to all of your outdoor and camping questions. Whether you're wondering how to start a campfire or how to pitch a tent, we have the answer for you. We also offer tips and advice on all things camping, from what to pack for a hike to where to find the best campsites. So whatever information you're seeking, we'll have the answer for you!
When you're planning a camping trip, there's a lot to think about. What kind of shelter will you need? What food and supplies will you need to bring? And how will you keep everyone comfortable and safe while you're away from home?
One important thing to consider is how you'll change clothes while camping. If you're staying in a tent, you'll need to be careful not to track dirt and mud inside. And if you're pregnant or have young children with you, they'll need a place to change that's out of the elements. Here are some tips for changing clothes while camping:
Choose clothing that's easy to layer. That way, you can take off or put on layers as the temperature changes.
Pack a small bag with essentials like shampoo, soap, and a towel. This way, you can freshen up even if there's no running water nearby.
If you're pregnant or breastfeeding, consider bringing a nursing cover or other item that will make it easy to breastfeed or pump in privacy.
With a little planning, changing clothes while camping can be easy and stress-free. So go ahead and enjoy your time in the great outdoors!
No matter what you're looking for, we want to cover your boiling question to help you out. Whether you're trying to figure out how to change clothes while camping or you're looking for tips on camping with friends, there's a wealth of information available online.
Of course, not all of it is necessarily accurate – there are plenty of myths and urban legends about camping, too. For example, you may have seen articles claiming that camping tents can cause cancer, or that pregnant women shouldn't go camping.
However, as long as you use your common sense and do some research, you should be able to distinguish between the facts and the fiction. And if you ever get stuck, there's always someone out there who's happy to help – after all, that's what the camping community is all about!
Pregnant women need to take special care when camping, as they are at increased risk for heat exhaustion and dehydration. There are also several tips that all campers should follow, such as staying hydrated, using sunscreen, and being aware of wildlife. With a little planning and preparation, camping can be a safe and enjoyable experience for everyone.
It is Ok to Go Camping While Pregnant
Camping while pregnant is not only important for mom, but it provides a few reasons why they should care. It is a fun and healthy experience for both mom and baby. Select outdoor activities which are safe and fun, but keep them in perspective to your physical condition and the surrounding environment.
Before setting out on a camping trip during pregnancy, you should consult with your doctor. Pregnant women have special needs when it comes to camping, but with a little planning, they can enjoy all the benefits of this great outdoor activity. Here are a few tips to help you plan a safe and enjoyable trip:
Check with your doctor before you go. Some medical conditions may make it unsafe for you to camp, so be sure to get the OK from your healthcare provider first.
Choose an easy-to-access campsite. You'll want to be able to get in and out of your tent easily, so look for a site that's close to the parking area and has level ground.
Pack lightly. Carrying a heavy load can be tough on your back and hips, so pack only the essentials.
Wear comfortable shoes. hiking boots or other closed-toe shoes will protect your feetBy following these simple tips, pregnant women can safely enjoy all that camping has to offer.
For many pregnant women, the idea of spending a night in a tent surrounded by nature can be both appealing and anxiety-inducing. However, with a little planning and preparation, camping can be a safe and enjoyable experience for expectant mothers.
What Size Inverter is Needed for Camping and Outdoor Activities?
When it comes to camping and outdoor activities, having the right size inverter needed for camper is crucial. It ensures a seamless power supply for all your electronic devices, from charging phones to powering laptops. Opt for a portable inverter with sufficient wattage output to meet your specific needs and enjoy a hassle-free outdoor experience.
Wondering About the Best Way to Start?
When it comes to the great outdoors, there is no such thing as a stupid question. Whether you're wondering about the best way to start a campfire or how to pitch a tent, we are here to help. We want to answer all of your outdoor and camping questions so that you can make the most of your time in nature. So don't be afraid to ask away – we promise, we won't judge. After all, we were all newbies once, too.
Looking for a fun way to show your love of the outdoors? Check out our collection of Funny Camping and Outdoor License Plates! From clever sayings to punny jokes, these license plates are sure to get a laugh from everyone who sees them. We've got a plate for every type of camper, from the more serious ones who like to rough it in the wilderness to the less experienced campers who are just there for the s'mores.
So whether you're looking for a new way to show off your personality or you're just looking for a laugh, our Funny Camping and Outdoor License Plates are sure to Please note that some of our plates are available for personalization, so be sure to check out each product page for more information. Happy shopping!
Many people enjoy camping, but it can be difficult to know how to camp safely and effectively. There are many different types of camping, from car camping to backpacking, and each has its own set of safety concerns. For example, car camping is generally safe, but you should be aware of the risks of leaving your car unattended in a remote area.
Backpacking can be more dangerous, as you will be carrying all of your supplies with you and maybe camping in unfamiliar territory. It is important to research the area you will be hiking in and to take the necessary precautions, such as carrying a map and compass.
The camp kitchen is the heart of any campsite. It's where meals are prepared, stories are shared, and memories are made. A well-equipped camp kitchen should include everything you need to make your favorite recipes, from a stove and pots and pans to utensils and food storage containers. If you're new to camping, you may not know where to start when it comes to stocking your camp kitchen. Luckily, we've put together a list of essential items that will help you make the most of your time in the great outdoors.
Laienhaft welcomes you to their joined way forward to experience outdoor camping and making friends. They love feedback from their customers and enjoy hearing about their experiences. Laienhaft loves being outdoors, camping, and making new friends. They are excited to have you join them on this journey to experience all that the outdoors has to offer.
Spending time together in the great outdoors can be a bonding experience for both kids and adults. Camping is the perfect opportunity to unplug from technology and connect with nature—and each other. There are many different activities that can be enjoyed while camping, from hiking and fishing to playing games and roasting marshmallows over a campfire. No matter what you do, spending time in the wilderness is a great way to create lasting memories with your loved ones. So get out there and explore—you might just surprise yourself at how much fun you have!
Laienhaft knows that there is nothing like getting out in nature and enjoying the fresh air and scenery. Camping is a great way to do this and it is also a great way to meet new people. Laienhaft looks forward to hearing about your experiences and sharing in the great outdoors together.
For more information, please contact: press@laienhaft.com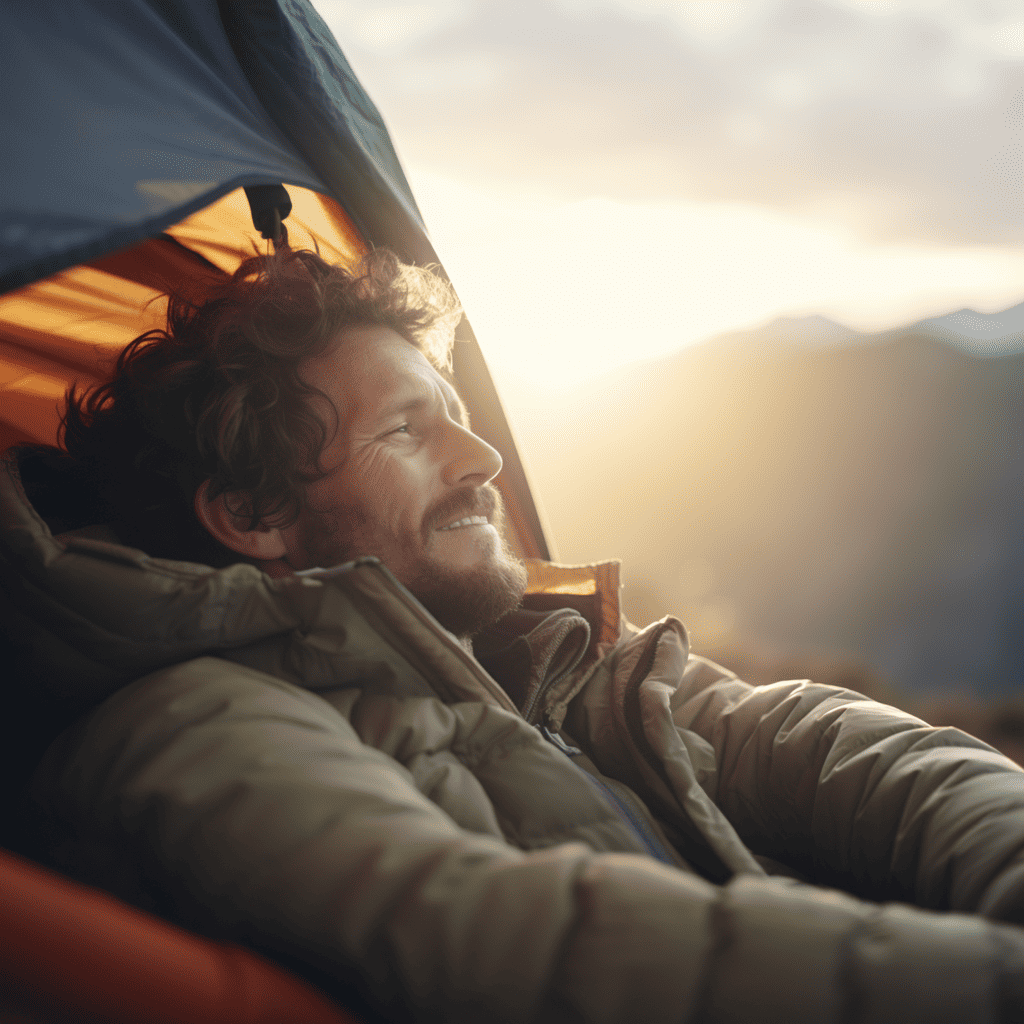 Jason is the author of Laienhaft, a blog for all things outdoor and camping. If you're looking for the best tent to take on your next camping trip, or need some advice on how to get started with recreational camping, Jason has you covered. He's also an expert on survival skills – if you're ever lost in the wilderness, he's the guy you want to find!
As an affiliate, we may earn a commission from qualifying purchases. We get commissions for purchases made through links on this website from Amazon and other third parties.
Since 2012, Laienhaft has been your go-to source for all things camping and outdoor. With a carefully curated selection of top-quality gear, expert advice from our passionate team led by Olivia and Jason, and a thriving community of outdoor enthusiasts, we're here to inspire and equip you for unforgettable adventures in the great outdoors. Explore https://laienhaft.com/ and join us on this exciting journey of embracing nature and creating lasting memories.