Discover the ultimate collection of outdoor challenges and team-building activities designed for diverse campers during their summer camping trip in the USA.
This guide will help campers promote environmental stewardship, foster collaboration, and encourage personal growth through exciting and engaging activities.
1. Eco-Scavenger Hunt: Embrace Your Inner Environmentalist
An eco-scavenger hunt is a fun way to learn about the local environment while working together as a team. Campers will be divided into groups and given a list of natural items to find, such as native plants, animal tracks, or interesting rocks.
Campers should only take pictures of their findings to promote environmental stewardship and not disturb the natural surroundings.
2. Leave No Trace Relay Race: Race to Preserve Nature
This relay race will help campers understand the importance of following Leave No Trace principles while camping. Teams will race against each other to complete a series of tasks that demonstrate proper camping ethics, such as packing out trash, respecting wildlife, and minimizing campfire impact.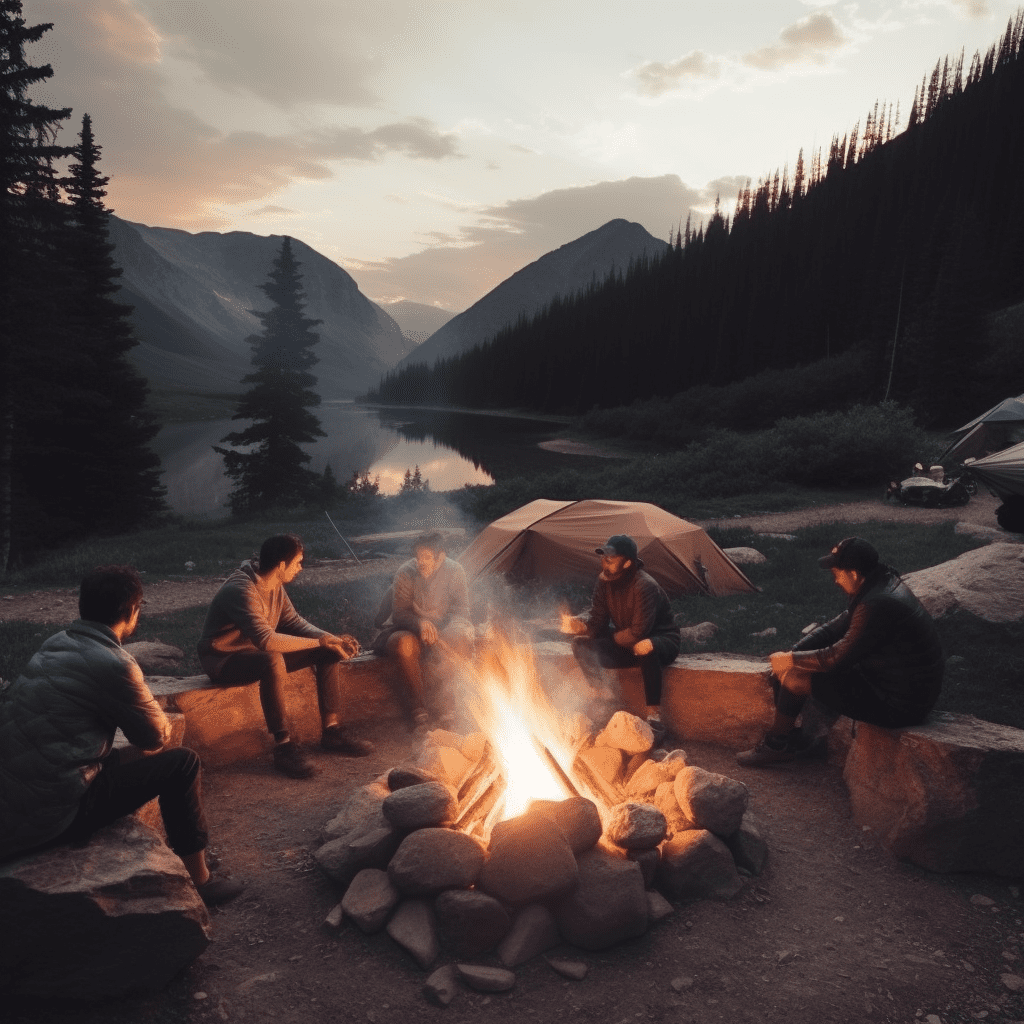 The first team to complete all tasks while adhering to Leave No Trace principles wins.
3. The Survival Challenge: Unleash Your Inner Bear Grylls
Campers will split into teams and face a series of survival challenges, such as building a shelter, starting a fire without matches, and purifying water. Team members must work together, utilizing their individual strengths and problem-solving skills to complete each task.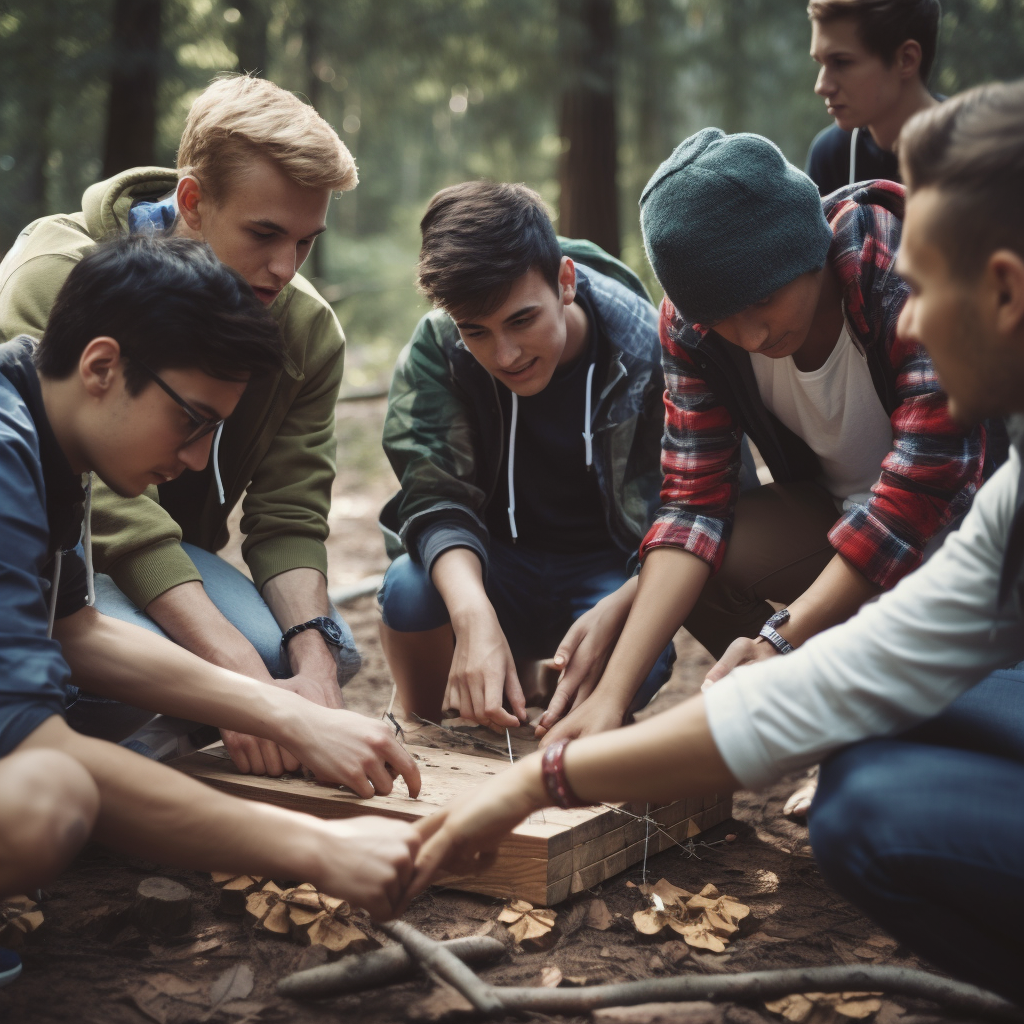 The team that completes all challenges in the shortest time wins.
4. Nature's Architects: Building Eco-Friendly Structures
Campers will collaborate to build a small, eco-friendly structure using only natural materials found in the surrounding area, such as branches, leaves, and stones. Teams will need to think creatively and communicate effectively to construct a sturdy and sustainable structure. The most innovative and environmentally friendly design wins.
5. The Trust Hike: Forge Bonds Through Trust and Communication
Campers will be paired up in this activity, with one person being blindfolded and the other acting as their guide. The sighted camper must lead their blindfolded partner through a designated trail using only verbal instructions. This activity will help campers develop trust, improve communication skills, and overcome personal fears or limitations.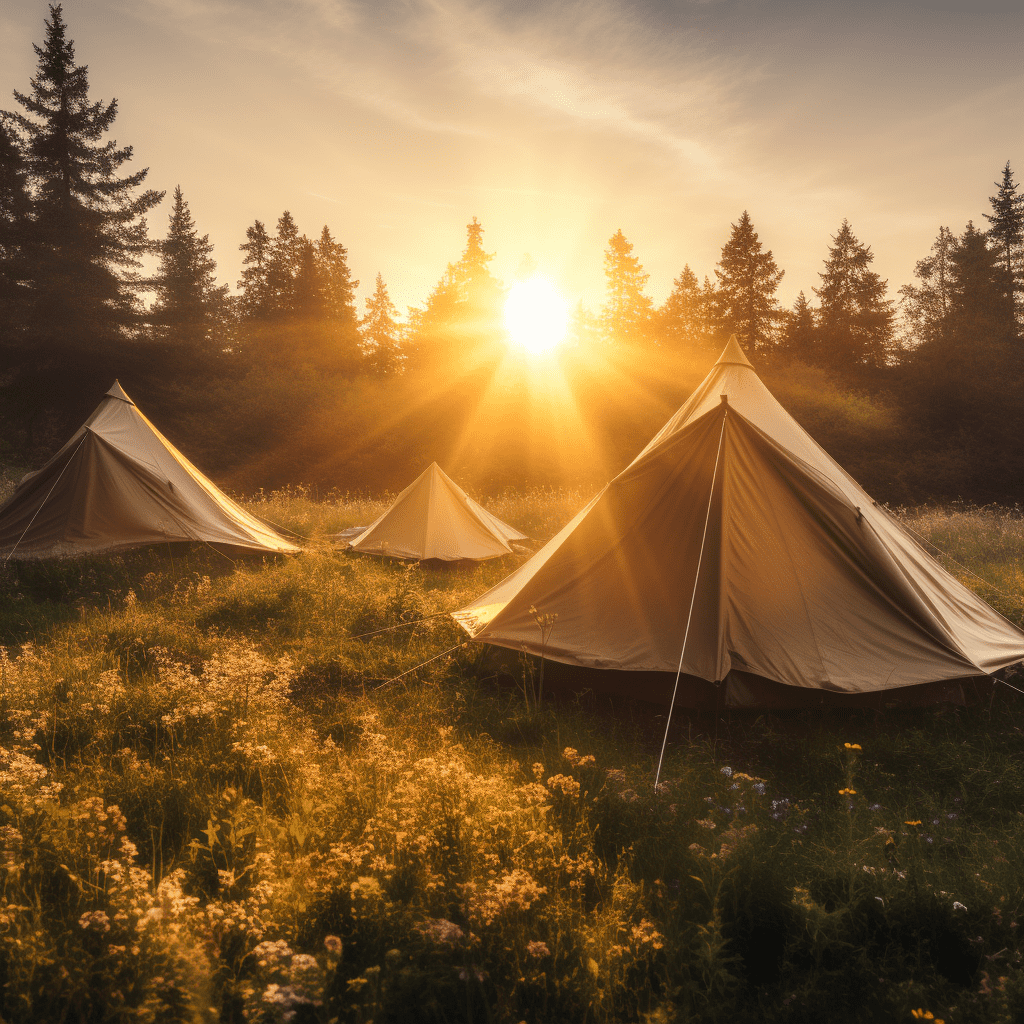 These outdoor challenges and team-building activities will make your summer camping trip unforgettable and foster a deep appreciation for nature, promote teamwork, and inspire personal growth. So, gather your camping buddies and embark on a transformative adventure in the great American outdoors!