If you're an RV enthusiast, then you know that there are a lot of rules and regulations that come with the territory. One such rule is dog breed restrictions.
It seems like every RV park has a different policy when it comes to what breeds of dogs are allowed on the premises, and many people are left wondering why this is the case. In this blog post, we will take a closer look at why RV parks have these policies in place and discuss some of the reasons behind them.
RV Parks and Dog Breed Restrictions
RV parks that welcome dogs understand the value of providing a safe and comfortable place for their guests to camp with their furry companions. Dogs are an important part of many families, and they should be able to enjoy the camping experience with their owners. RV parks that offer dog-friendly amenities, such as dog parks and agility playgrounds, are making it easier for families to enjoy camping together.
In addition, RV parks that are welcoming to dogs are likely to see an increase in business from dog owners who appreciate being able to camp with their canine companions.
My Dogs Aren't Aggressive
Although it might seem that some dogs are born to be aggressive, it is more accurate to say that they are born with inherited tendencies that might, if not controlled, make aggressive behavior more likely. There are a variety of factors that can contribute to aggression in dogs, including genetics, early experiences, and socialization.
For example, certain breeds of dogs were originally bred for fighting or guarding, and as a result, they may be more likely to display aggressive behavior. Additionally, puppies who are not properly socialised may be more prone to aggression because they lack exposure to other dogs and people.
However, even puppies from aggressive breeds can be trained to be gentle and loving companions if they are raised in a positive environment with plenty of socialization.
Ultimately, while genetics may play a role in aggression, it is important to remember that all dogs have the potential to be kind and loving animals.
Breed Restrictions
As any animal lover knows, dogs come in all shapes and sizes. From miniature Chihuahuas to massive Great Danes, there is a breed to suit every lifestyle. However, an increasing number of landlords and homeowner associations are imposing breed restrictions on dogs, limiting the types of breeds that can be owned.
Unfortunately, these restrictions often target certain breeds perceived as dangerous, regardless of their individual temperaments. As a result, many innocent dogs are being banned simply because of their breed.
This is not only unfair to the dogs, but it also denies potential dog owners the opportunity to choose the breed that best fits their lifestyle. Breed restrictions are an unfair and outdated way of dealing with dog ownership, and they should be abolished.
Guidance for Traveling with Your Dog
Call ahead  – As anyone who has traveled extensively knows, it is important to always be prepared for the unexpected. This can often mean doing your research ahead of time and calling ahead to find out about any restrictions or limitations that might prevent you from enjoying certain activities.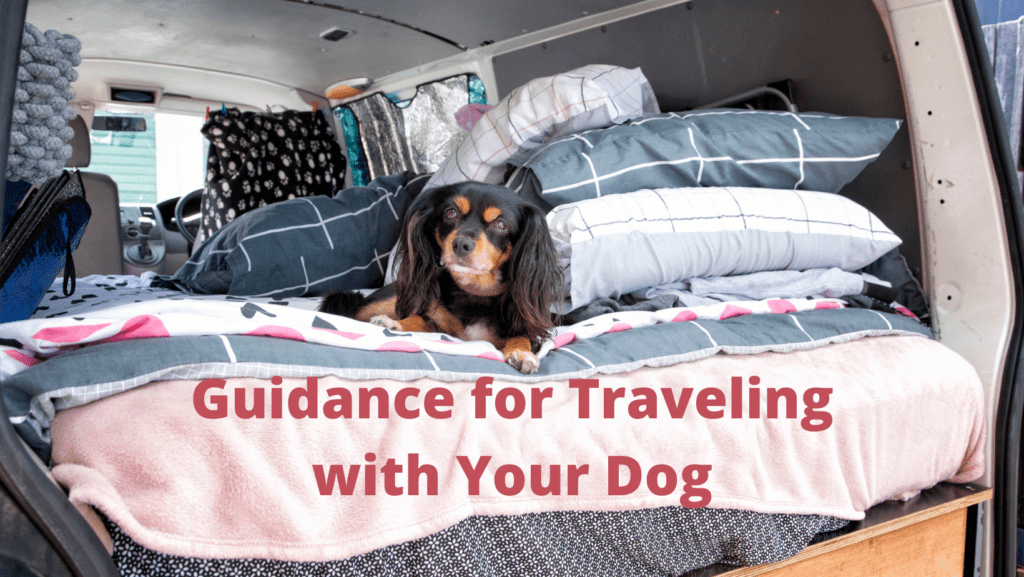 For example, if you are planning to go camping at the beach, it is crucial to check and see if pets are allowed in the campground area or on the beach itself. Failure to do so could result in being turned away or finding out later that there are certain areas in which you wouldn't be able to bring your pet along with you. By staying informed and making sure you ask any necessary questions, you can enjoy a much more seamless and stress-free travel experience. So don't wait until you get there – call ahead instead!
Be Truthful – While most camping experiences are filled with fun and memories, there are always a few cautionary tales as well. One such tale is that of the restricted dog breeds. Most campgrounds have a list of breeds that are not allowed, typically because they are considered to be aggressive or dangerous. However, these breed restrictions are often based on misconceptions and stereotypes.
As a result, many innocent dogs are banned from campgrounds simply because of their breed. If you own a dog that is on the restricted list, you may be tempted to lie about its breed in order to gain access to the campground. However, this is not advisable. Not only is it dishonest, but it can also lead to problems down the road.
The campground staff is trained to visually identify breeds, and if your dog is caught as a restricted breed, you will likely be asked to leave. It's better, to be honest from the start and find a campground that is more welcoming to all dogs.
Pursue Potential Exemptions – Going on vacation with your pet can be a hassle. You have to find a pet-friendly hotel, make sure your animal is up to date on all their shots, and then hope that they behave well during the stay.
However, there may be one way to make traveling with your pet a little easier: by seeking out possible exemptions. For example, service animals are routinely exempted from restrictions on pets in hotels. While it may be tempting to try to bend the rules and identify your dog as a service animal for these purposes, it's important to resist the urge.
Not only is it dishonest, but it also makes it harder for people who truly need service animals. So if you're planning a trip with your pet, take some time to research any potential exemptions that may apply. It could make your journey a little smoother.
Your Dog At the Campground
Scoop the dog's poop – Scooping your dogs' poop may seem like a waste of time and energy, but it is actually an important responsibility that helps to keep your neighborhood clean and healthy.
Not only does keeping dog waste off the streets help to protect people from the bacteria, parasites, and toxins that can be present in feces, but it also reduces unpleasant smells that can attract pests and turn off potential homebuyers.
Of course, accidents happen, and sometimes you may find yourself without a bag when your dog does his business. If this happens, try to clean up the mess as best you can and dispose of it properly. If you can't do it right away, make sure to come back and take care of it as soon as possible. And if you really can't manage to clean it up, ask another walker if they have a spare bag—chances are, they'll be happy to help out. After all, we all have to do our part to keep our communities clean.
In addition, scooping your dogs' poop regularly helps to maintain a well-trimmed lawn by cutting down on unsightly piles of waste. So if you want to take care of your community and keep your yard looking its best, be sure to scoop your dogs' poop every day!
Discourage barking – Dogs bark for a variety of reasons, from excitement and fear to threatened territory and hunger. While some barking is normal canine behavior, excessive barking can be a nuisance for you and your neighbors.
If you're struggling to control your dog's barking, there are a few things you can do to help prevent it. First, practice getting your dog's attention and redirecting his focus if he starts to bark at people or other dogs. It's also important to only allow him in the yard when supervised, so you can immediately correct any bad behavior.
Finally, make sure he is properly exercised and fed to help reduce boredom and territorial barking. With a little patience and training, you can help prevent your dog from becoming a nuisance barker.
Your dog greeting a stranger – When it comes to greeting strangers, many people make the mistake of letting their dog approach someone before they've had a chance to decide if they want to interact. While dogs love meeting new people, we need to be mindful of the other person's preferences and adjust accordingly. If someone says that they're not comfortable with your dog coming over, then you should always respect their wishes and wait for them to approach you instead.
The same rule also applies when it comes to interacting with other dogs and their owners. When we see another canine and their person walking our way, it can be tempting to assume that it's okay for our dogs to meet up.
However, we should always take a moment to ask the other person if it's alright for our dog to come up and say hello first. This shows respect for both parties and prevents messy or uncomfortable situations from developing. After all, we all have the right to dictate how our dogs should behave around others, so we should strive to foster those same positive interactions in others by only allowing our pets near those who have asked first.
Following this rule will help keep both our pups and the people around us safe and happy – a win-win situation for everyone involved!
Walk the dog on a leash – A leash is not just a safety precaution for your dog – it's also a way to show courtesy to your fellow pedestrians.
Not everyone enjoys being greeted by an enthusiastic dog, and a leash helps to keep your pet under control. When leashing your dog, be sure to use a short leash that will prevent your pet from reaching or jumping on others.
And always stay alert to your surroundings, so you can quickly reel in your dog if he or she starts to wander off. By following these simple tips, you can help create a safe and pleasant environment for everyone.
Don't allow the dogs to play on leash – It is never a good idea to play with your dog while on leash. Leashes can be restrictive, making it difficult for dogs to move around freely and engage in natural behaviors.
As a result, many dogs will become frustrated and irritable, leading to behavioral problems and potential injuries. In addition, if you allow your dog to play with other dogs while on a leash, they may come to expect this kind of interaction from all other dogs.
This can be problematic, as many dogs do not enjoy playing with others in this way. To keep both you and your pet safe and happy on walks together, always refrain from playing with your dog on a leash, and make sure that neither of you is tempted to stop for impromptu play sessions with other dogs you meet along the way. Your dog will thank you for it in the long run!
Be aware of others' feelings – As human beings, we are inherently social creatures. It is therefore essential that we be aware of the feelings and needs of those around us. In particular, it is important to be sensitive to the emotions of those closest to us.
For example, if your dog does something to upset someone – perhaps by jumping up on them or barking incessantly – it is important to take steps to apologize for the behavior and to prevent it from happening again in the future. When it comes to other people's feelings, we must always put their needs above our own – otherwise, our relationships will suffer and we will find ourselves isolated from others.
By being mindful and considerate of others, we can build strong bonds with the people in our lives and create a more harmonious society overall. After all, as they say, treating others with kindness makes the world a better place for everyone.
So next time your dog misbehaves, remember that you have an obligation to do whatever it takes to protect those around you from harm – however small that harm might be. After all, actions speak louder than words.
Find Dog-Friendly Campgrounds
If you're looking for a place to camp with your dog, there are many websites that can help you find dog-friendly campgrounds in your area.
One such website is Camping With Dogs. which offers a comprehensive list of dog-friendly campgrounds across the United States.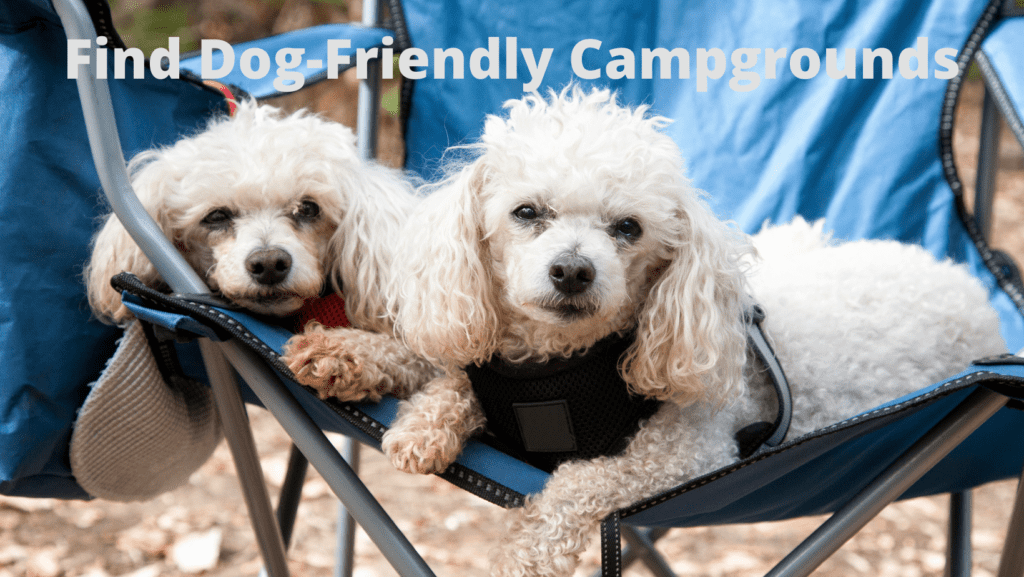 Another great resource is Bring Fid, which offers a searchable database of dog-friendly camping options, as well as tips on how to make the most of your camping trip with your furry friend. Also take a look at gopetfriendly.
Conclusion
A common problem that RV parks face is dogs getting loose and running around. This can be a danger to other campers, as well as to the dog itself. To counteract this, many RV parks have instituted dog breed restrictions. This means that certain breeds of dogs are not allowed in the park for safety reasons.
While some people may view these restrictions as unfair, it is important to remember that they are in place for a reason. By following the rules and being mindful of other campers, you can help create a safe and enjoyable environment for everyone.
Looking for a place to camp with your dog? There are many websites that can help you find dog-friendly campgrounds in your area. One such website is Camping With Dogs (campingwithdogs.com), which offers a comprehensive list of dog-friendly campgrounds across the United States. Another great resource is Bring Fido (bringfido.com), which offers a searchable database of dog-friendly camping options, as well as tips on how to make the most of your camping trip with your furry friend. Also, take a look at gopetfriendly.com.
By following the rules and being mindful of other campers, you can help create a safe and enjoyable environment for everyone. So next time you're planning a camping trip with your dog, be sure to do your research ahead of time to find the perfect spot for you and your furry friend.
So before you hit the road this summer, be sure to do your research and find a campground that will welcome you and your four-legged companion with open arms.
After all, there's no place like home – especially when a home is a beautiful campsite surrounded by nature!
Jason is the author of Laienhaft, a blog for all things outdoor and camping. If you're looking for the best tent to take on your next camping trip, or need some advice on how to get started with recreational camping, Jason has you covered. He's also an expert on survival skills – if you're ever lost in the wilderness, he's the guy you want to find!